PRIV TECH, INC. (Head office: Minato-ku, Tokyo; Representative Director: Daisuke Nakamichi; hereinafter "Priv Tech"), a leading company in the privacy tech field, is pleased to announce today its collaboration agreement with DataCurrent Inc. (Head office: Chuo-ku, Tokyo; Representative Director and President: Tetsuro Tada; hereinafter "DataCurrent"), a subsidiary of CARTA HOLDINGS, INC., dedicated to advancing corporate data utilization.
---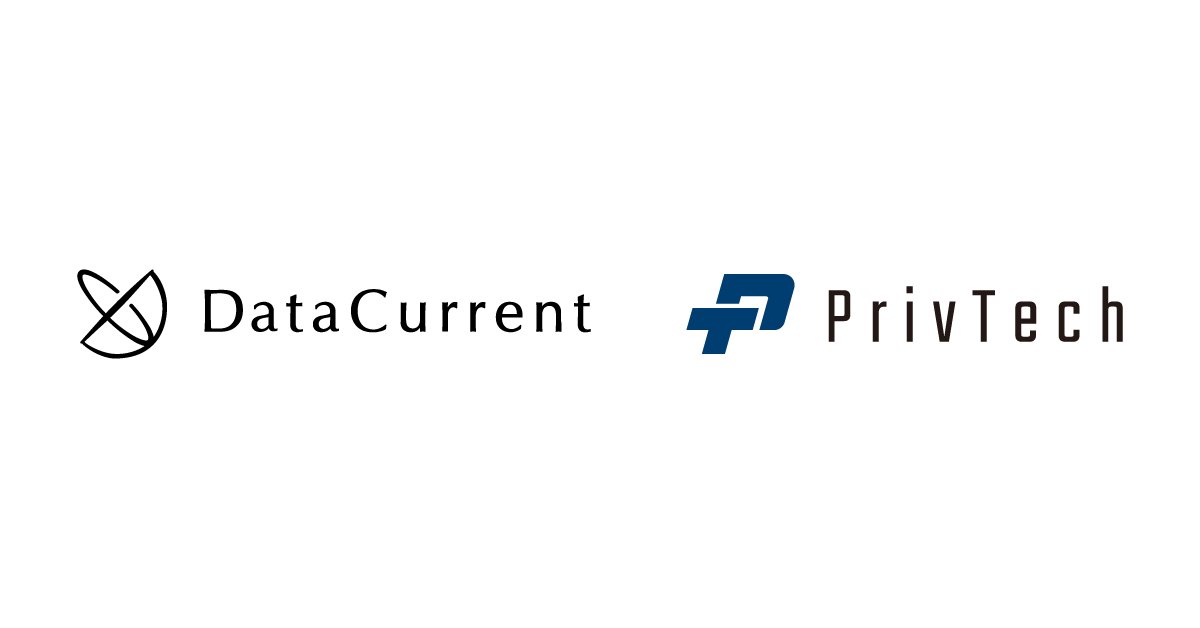 Priv Tech offers services such as Consent Management Platforms (CMP) to assist businesses in complying with domestic privacy-related laws like the Personal Information Protection Act and the Revised Telecommunications Business Act, which came into effect on June 16, 2023. Additionally, Priv Tech supports compliance with international regulations like GDPR and CCPA, as well as addressing cookie restrictions imposed by vendors. Their services encompass obtaining and managing user consent for cookie usage and post-cookie solutions.
As regulations continue to tighten in various countries, there is a simultaneous strengthening of cookie restrictions by major vendors. In particular, Google has announced the gradual phase-out of support for 3rd Party Cookies in the Chrome browser starting in the latter half of 2024. This development has prompted the urgent need in the field of web marketing to explore and implement new advertising strategies that do not rely on 3rd Party Cookies.
One of the new advertising strategies that does not rely on 3rd Party Cookies is "Customer Match Advertising," which utilizes individual data like user email addresses, among other personal data, held by businesses. However, leveraging such personal data requires compliance with privacy regulations, including obtaining prior user consent, and necessitates system adaptations. This can pose significant challenges for companies in terms of effort and complexity.
To address these challenges, Priv Tech has initiated a business partnership with DataCurrent, a company dedicated to advancing corporate data utilization, including data-driven marketing support. 
Through this collaboration with DataCurrent, Priv Tech will assist with privacy compliance, including consent acquisition and management, while DataCurrent will provide support for complex system integration and data utilization. Together, we aim to offer comprehensive support to companies engaged in web marketing that is not reliant on 3rd Party Cookies, creating a one-stop solution for their needs.
■About DataCurrent
DataCurrent, established on June 3, 2019, is a specialized company dedicated to promoting data utilization based on a consumer-centric approach. The company consistently offers a range of services tailored to address the challenges of its clients, including not only support for CDP (Customer Data Platform) implementation but also services spanning data strategy design, analysis, advertising delivery, advisory services on data privacy, and support for launching new business initiatives.
【Company Profile of DataCurrent】
Company name : DataCurrent Inc.
Address :Tsukiji Shochiku Building, 1-13-1 Tsukiji, Chuo-ku, Tokyo
Establishment :June 3, 2019
Representative Director and President : Tetsuro Tada
Business description:
Consulting services related to advertising, marketing, and promotions utilizing data
Business activities involving the planning, design, development, operation, and maintenance of data infrastructure systems and stems for intermediating data transactions
URL :https://www.datacurrent.co.jp/

【Company Profile of Priv Tech】
Company Name: Priv Tech Inc.
Address: Atago Green Hills MORI Tower 34F, 2-5-1 Atago, Minato-ku, Tokyo
Establishment: March 2, 2020
Representative Director: Daisuke Nakamichi
Business: Providing services in the privacy technology field
URL:https://privtech.co.jp
Service: Trust 360 Consent management
   https://privtech.co.jp/service/trust360/
   Trust 360 Telecommunications Business Act Compliance
   https://service.privtech.co.jp/trust360/
   Privacy consulting
   https://privtech.co.jp/service/privacy-consulting/
   Post cookie consulting
   https://privtech.co.jp/service/post-cookie-consulting/